8It will be held at Omotesando stationery cafe in month 1 (Monday) "Stationery Hakadori 4th general electionThe roundtable discussion ", Maki of the deputy editor-in-chief will be on stage.
"Hakadori stationery general election" is a monthly item information magazine "GetNavi"And stationery cafe collaboration planning. Participants actually try the latest stationery about 40 points of sale planned new products and soon, responded to the questionnaire. Aggregate results of the survey will be announced in the "GetNavi" October issue (sell August 24, 2008).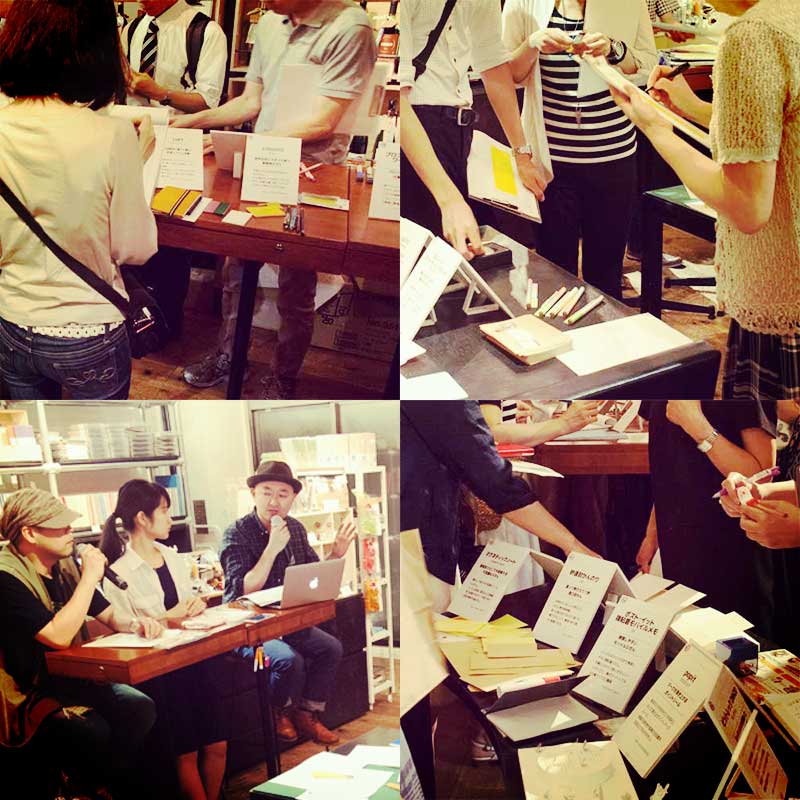 ▲ last year's appearance
また、イベント中には構成作家・ライターの古川耕さん、雑食系文房具ライターのきだてたくさん、そして「毎日、文房具。」副編集長であり、文具プランナーの福島槙子が登壇するトークイベントも開催。今年の「日本文具大賞」について語ります。
Please join us is who is your time permits.
When opening date reminders
2016On August 1 (January)
19Until 22 o'clock 30 minutes around than 30 minutes at the time (round-table discussion will start scheduled from 20:30)
way to participate
Advance reservations are required. Please visit us directly into the holding time. Events will be free and out. It should be noted that, according to circumstances, such as the day of the number of participants, is so there is a possibility to carry out the admission limit.
Open spaces reminders
Jingumae, Shibuya-ku, Tokyo 4-8-1 Uchida building B1F
Stationery cafe
Information
8月1日開催「第4回はかどり文房具総選挙」詳細ページ|文房具カフェ
http://www.bun-cafe.com/archives/1554
– No Stationery, No life. Every day, stationery. -